Logo V20
V20 is an information system for managing commune, ward and township health stations. With the goal of improving the management ability of doctors and medical staff, V20 hopes to improve the quality of medical services to the people. The logo is designed to be minimalistic, clear, modern and meaningful, suitable when appearing on many software devices or media publications.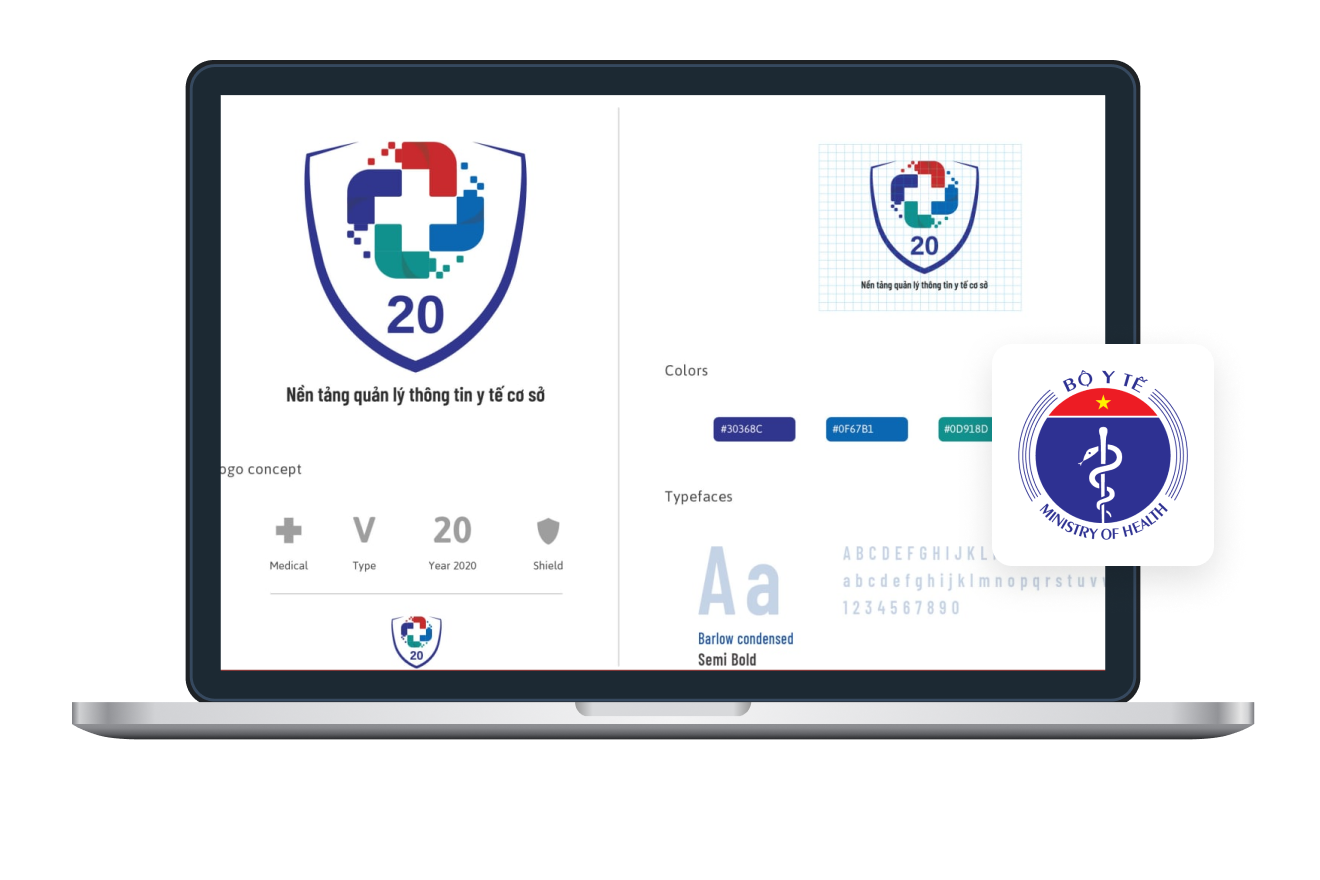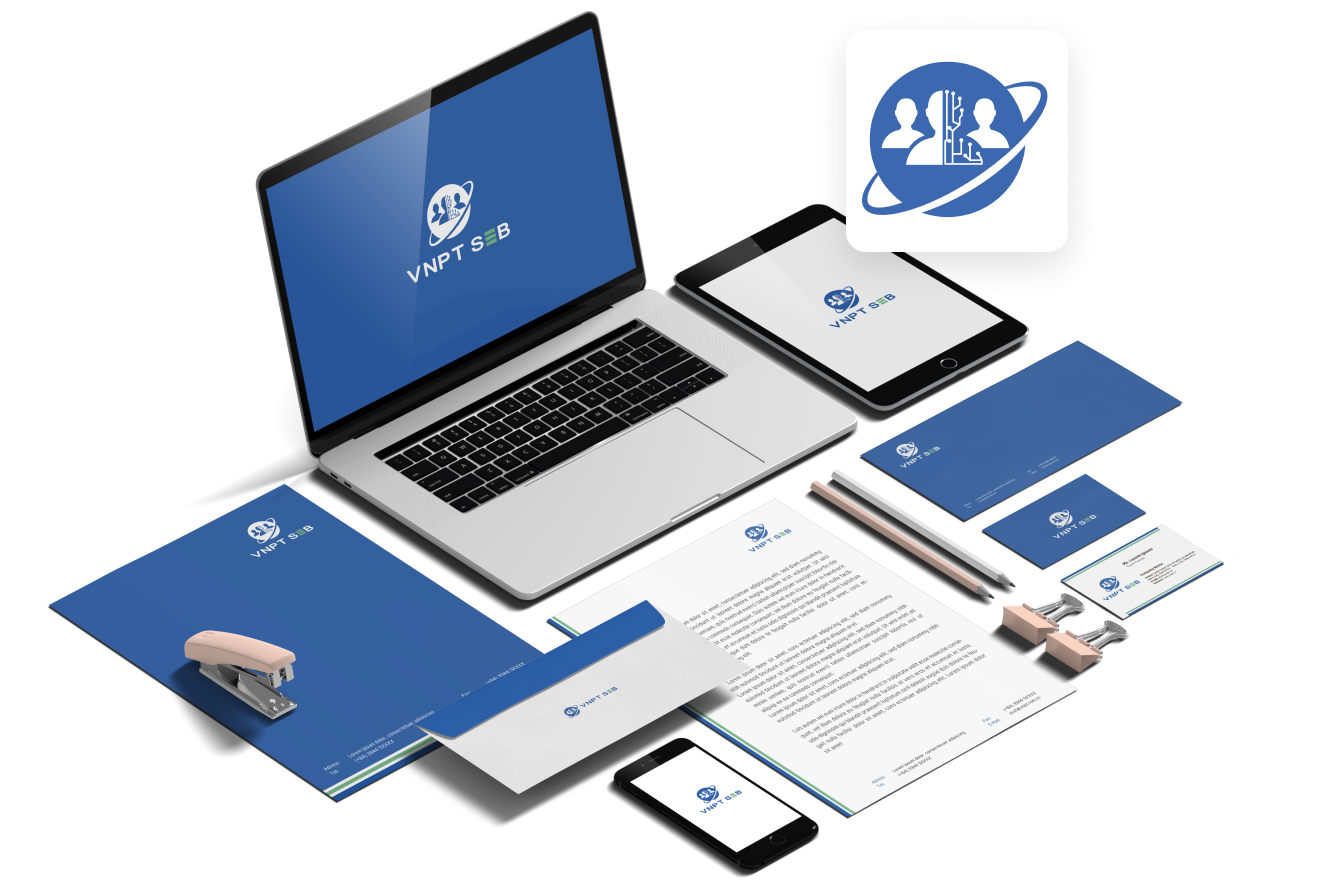 VNPT SEB logo and identity
VNPT Smart eKYC Solution for Bank/Business (VNPT SEB) is a digital transformation solution for businesses, biometric identification application, to automatically identify customers, serving smart transaction flow at transaction points in order to bring modern experience, shorten transaction time, service quality improvement and monitoring capacity. Logo and identity are scientifically researched and designed, consistent, attractive and professional.
VNPT ASXH Logo and identity
VNPT Social Security is an information technology application solution in the Labour, War invalids and Social affairs sectors. The solution is diversified and comprehensive towards the goal of covering the entire population, improving the people's physical and spiritual life. Logo and identity are scientifically researched and designed, ensuring consistency, attractive and professional.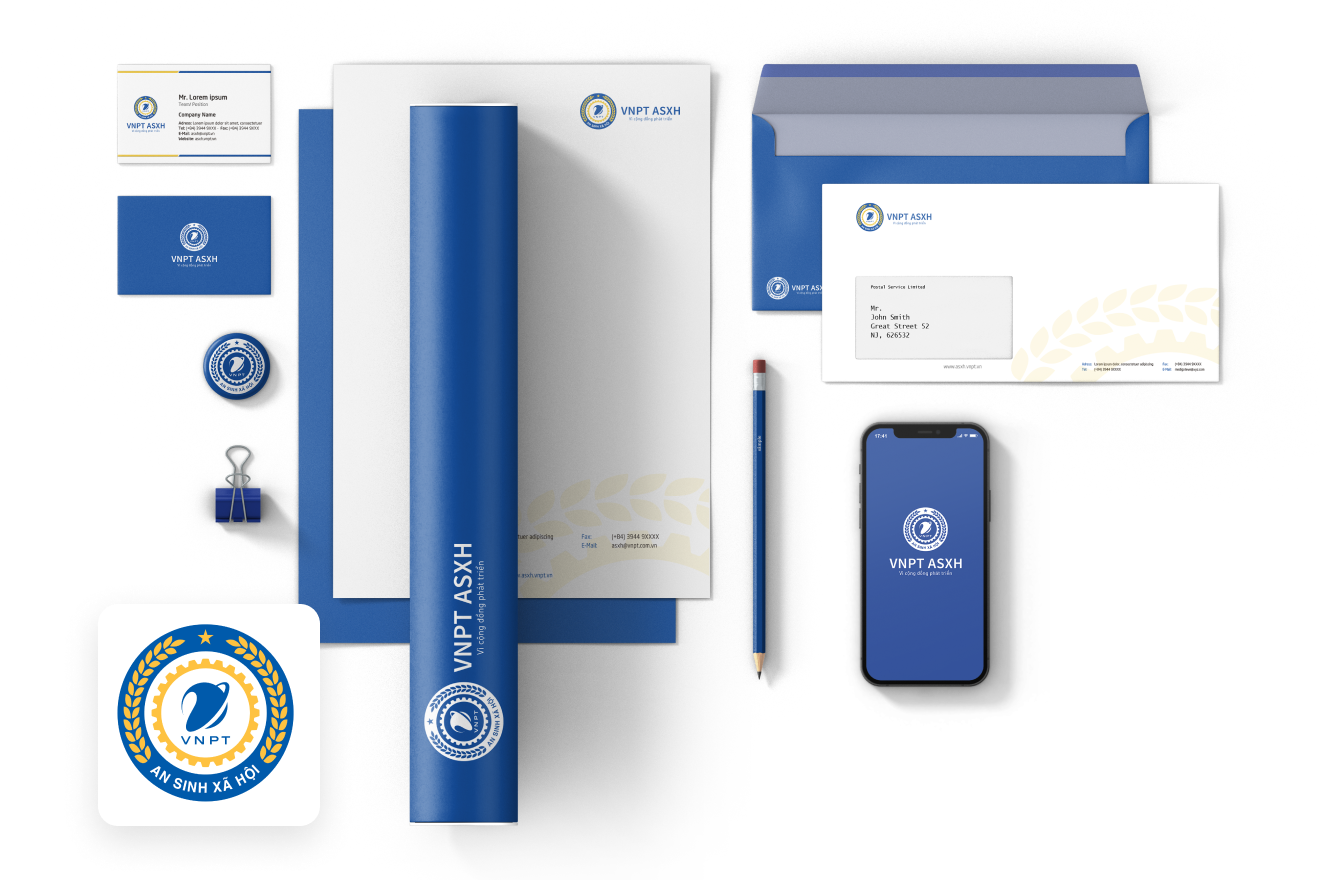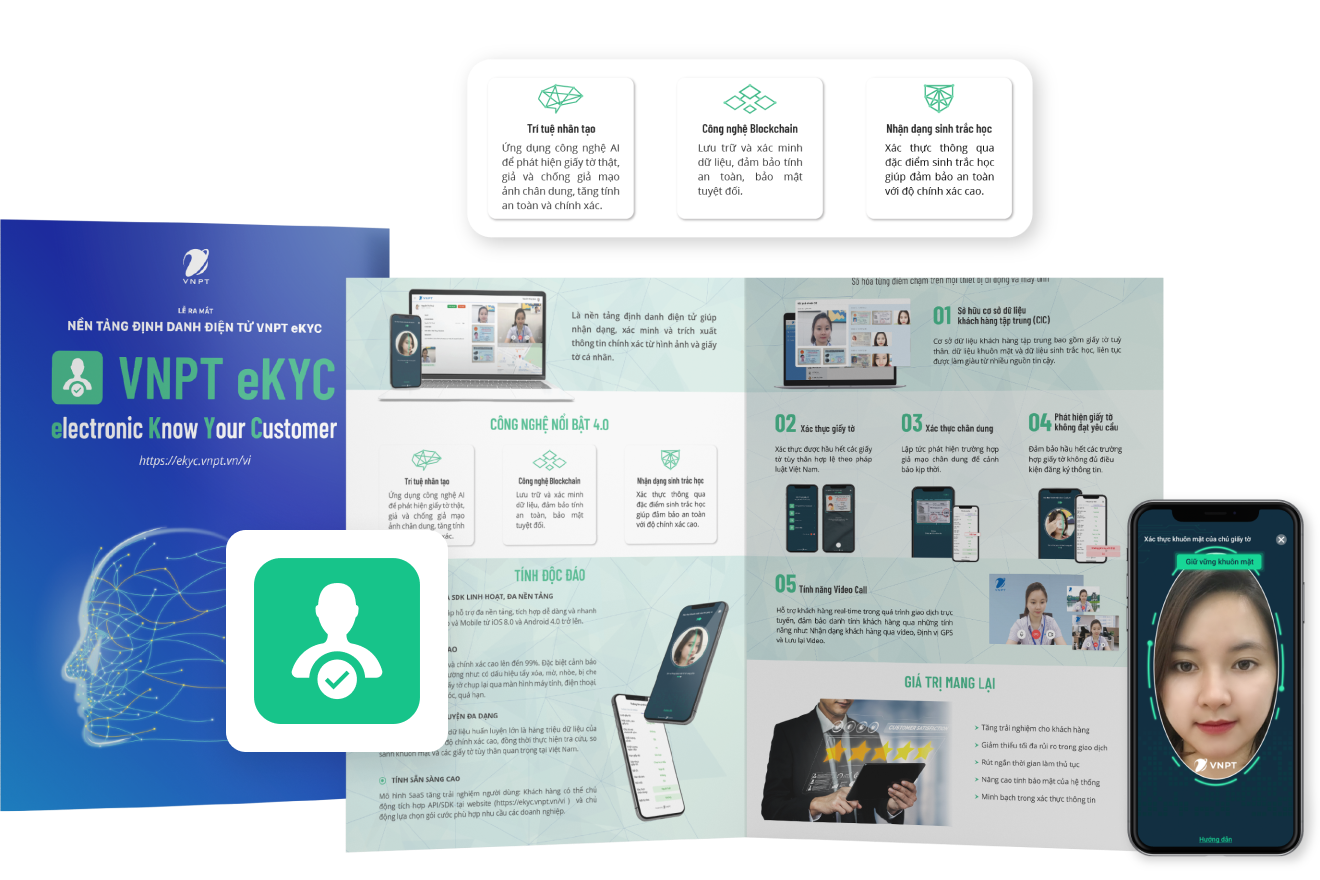 Brochure VNPT eKYC
VNPT eKYC – VNPT electronic Know Your Customer is a high-precision electronic identification solution to digitize customer experience, increase conversion rates, and reduce risks for businesses. Brochure has a modern and high-tech design style that shows the true spirit of the product.
Mascot VnEdu
VnEdu is an online educational software system, providing comprehensive solutions to meet the needs of information management and synthesis. Mascot VnEdu is built as a friendly humanoid robot, has many lovely expressions that always accompany and appear in the media products and VnEdu system.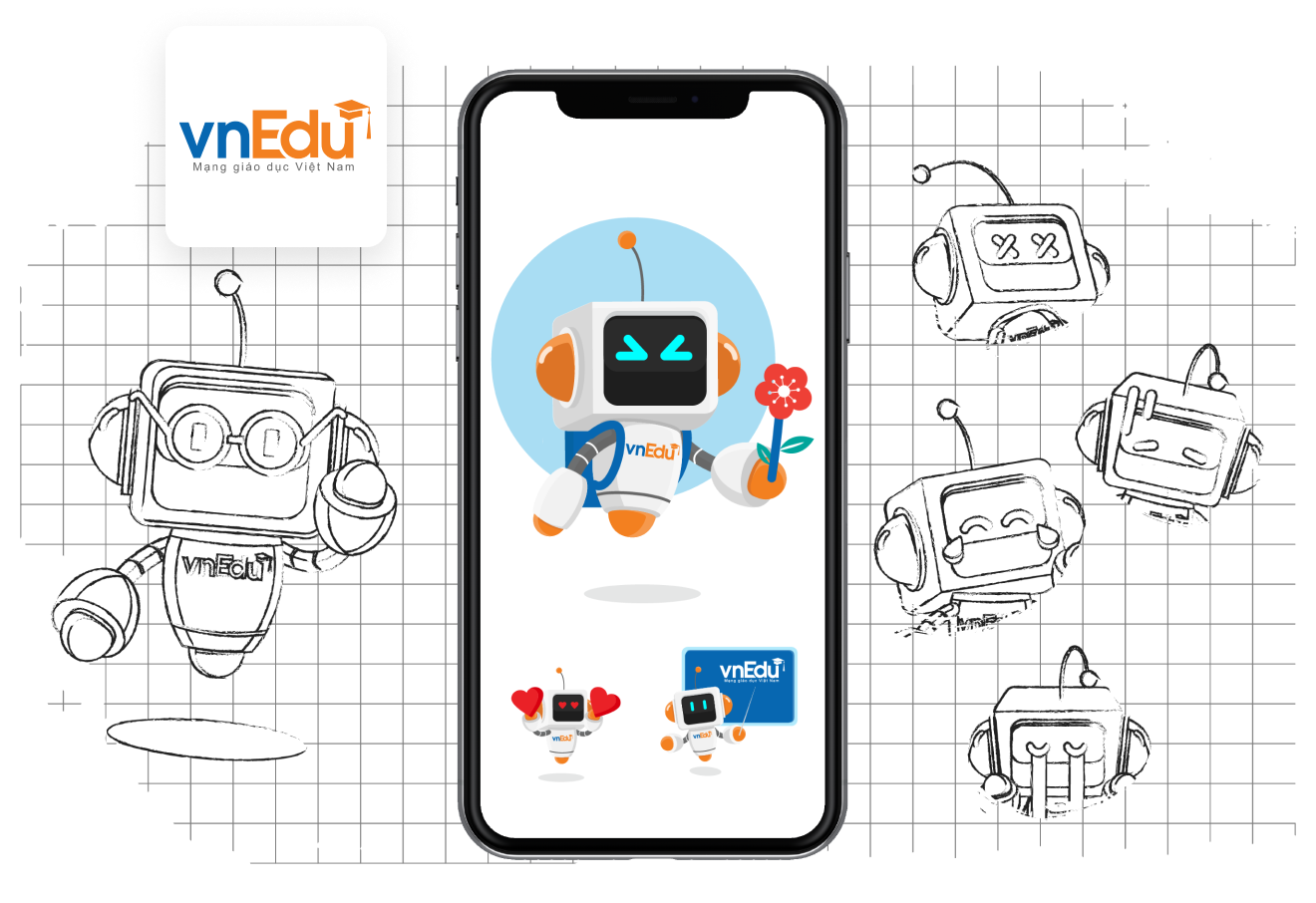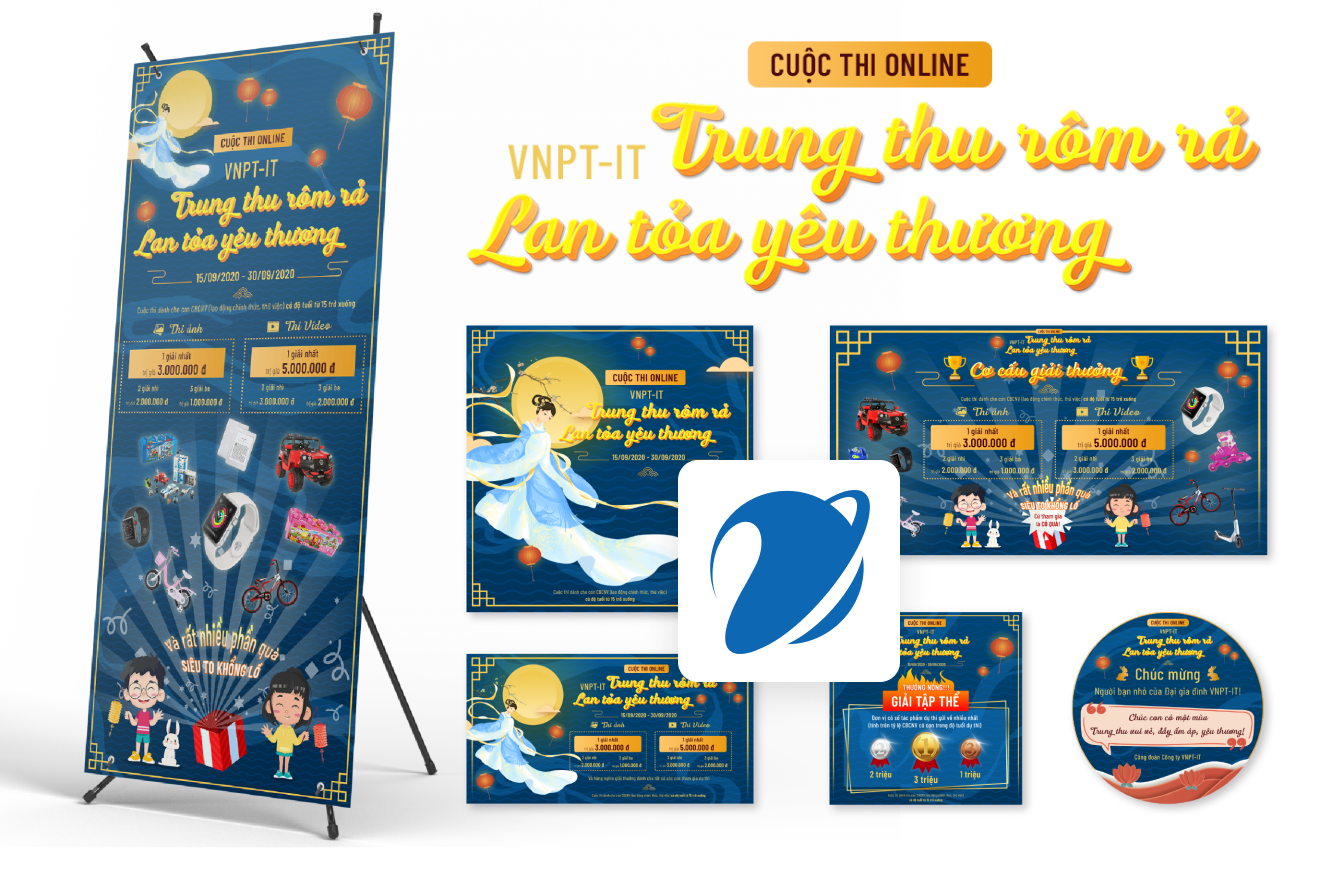 Mid-Autumn Festival spreads love event
The event "VNPT-IT - Bustling Mid-Autumn Festival - Spreading love" was held with the desire to preserve beautiful, bright, lovely pictures and videos of children or sweet and happy images of children with each small ITers family on the occasion of Mid-Autumn Festival 2020
Bring a great user experience to your product